Toyota e-Pallets are planned in 3 sizes, ranging from 4.8 meters (15.7 feet) to 7 meters (23 feet). A 23-foot mobile storefront is the perfect length to park in front of the standard 25-foot wide storefront. Mobile storefront passengers could ride for free in return for using commercial services during their travels to and from work. Riders could earn money by providing delivery services in their neighborhood.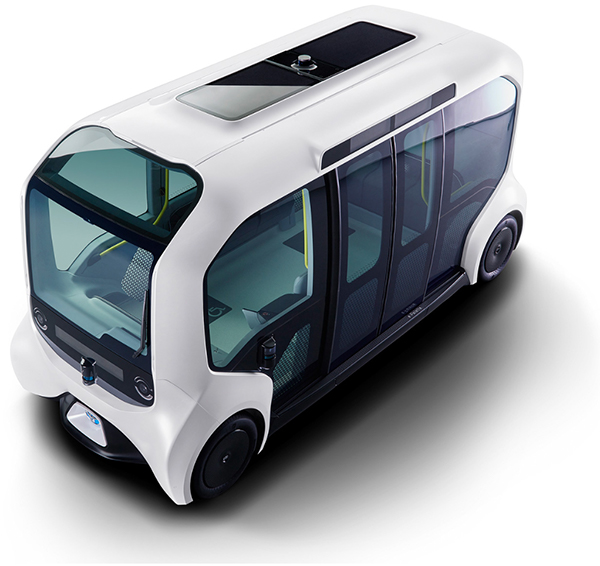 Mobile Crafting
The 4.8-meter e-Pallet is well-suited for last-mile transit and deliveries where mobile crafting and customization occurs enroute. The longer 7-meter e-Pallets below could provide free transit for up to 20 passengers by offering a range of services during transit, including food preparation and product fabrication wherever smooth routes are available.
YOUR STORAGE COMES TO YOU
Imagine the time saving and traffic reduction if we created distribution networks that moved commodities in small shared containers, without cardboard or bags, using open data exchange standards for combined shipments.
A small ePallet bot delivers combined shipments without extra wrappers and boxes.
Combining shared-mobility with mobile retail allows for customized shopping experiences during travel with products pre-loaded based on rider preferences, clothing/shoe size, tastes and interests.